Running a successful Amazon business requires more than just selling products. It involves managing inventory, tracking sales, analyzing profitability, and handling financial transactions effectively.
To streamline these processes and ensure accurate accounting, Amazon sellers often turn to dedicated accounting software. With numerous options available, it can be challenging to determine which one is the best fit for your business.
In this article, we will explore some of the top amazon accounting software solutions specifically designed for Amazon sellers, highlighting their features, benefits, and key considerations.
4 Best Amazon Accounting Software For Sellers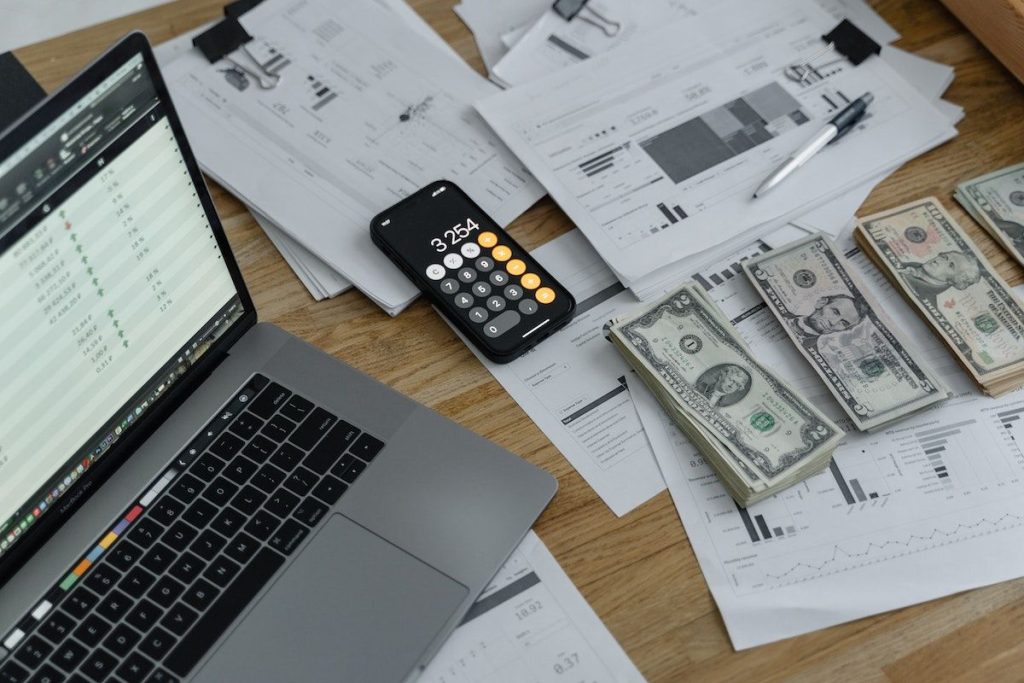 1. QuickBooks Online
QuickBooks Online is a widely recognized and trusted accounting software that offers specific features tailored to meet the needs of Amazon sellers. With seamless integration with Amazon, it allows for easy importation of sales, fees, and expenses directly into the software. Some key features of QuickBooks Online for Amazon sellers include:
a) Sales Tracking: QuickBooks Online automatically imports Amazon sales data, categorizing them based on individual products, fees, and shipping costs.
b) Expense Management: It tracks expenses related to Amazon selling, such as inventory purchases, Amazon fees, shipping costs, and advertising expenses.
c) Inventory Management: QuickBooks Online provides tools to track and manage inventory levels, ensuring accurate financial reporting and preventing stockouts or overstocking.
d) Reporting and Analytics: The software generates detailed reports and analytics, enabling sellers to gain insights into profitability, cash flow, and business performance.
2. Xero
Xero is another popular accounting software option that integrates well with Amazon, offering comprehensive accounting features for sellers. Its user-friendly interface and robust functionality make it a preferred choice for many e-commerce businesses. Key features of Xero for Amazon sellers include:
a) Automatic Importation: Xero allows for the seamless importation of sales, fees, and expenses from Amazon, saving time and reducing manual data entry.
b) Expense Categorization: It automatically categorizes expenses, making it easier to track and analyze spending on advertising, shipping, storage fees, and other operational costs.
c) Inventory Management: Xero enables accurate tracking of inventory levels, helping sellers optimize their stock levels and make informed purchasing decisions.
d) Financial Reporting: The software generates a variety of financial reports, including profit and loss statements, balance sheets, and cash flow statements, providing a comprehensive overview of business performance.
3. A2X
A2X is a specialized accounting tool designed specifically for Amazon sellers, offering simplified and accurate financial reporting. It focuses on automating the reconciliation process and provides detailed transaction-level data. Key features of A2X for Amazon sellers include:
a) Automated Reconciliation: A2X automatically reconciles Amazon settlements, ensuring that the sales, fees, and expenses recorded in the accounting system match the actual transactions.
b) Accurate Fee Calculation: It accurately calculates Amazon fees, taking into account various factors such as referral fees, fulfillment fees, and storage fees.
c) Multi-Channel Support: A2X supports multiple Amazon marketplaces, allowing sellers to manage their accounting across different regions seamlessly.
d) Seamless Integration: The software integrates smoothly with popular accounting platforms like QuickBooks Online and Xero, making it easy to transfer data and maintain accurate financial records.
4. InventoryLab
InventoryLab is an all-in-one solution that combines accounting, inventory management, and sourcing for Amazon sellers. It offers features to track sales, manage inventory, and calculate profitability, making it an excellent choice for those looking for a comprehensive solution. Key features of InventoryLab for Amazon sellers include:
a) Cost of Goods Sold (COGS) Tracking: InventoryLab enables accurate tracking of COGS by automatically assigning costs to products based on inventory purchases and sales.
b) Inventory Management: The software provides tools to manage inventory levels, track stock movements, and set reordering thresholds to prevent stockouts.
c) Financial Reporting: InventoryLab generates detailed profit and loss statements, allowing sellers to analyze profitability at the product level.
d) Sourcing and Scouting: It offers features to research and analyze potential products for sourcing, helping sellers make informed decisions about expanding their product lines.
Conclusion
Selecting the right accounting software is essential for Amazon sellers to effectively manage their finances, track sales, and analyze profitability. While the market offers various options, QuickBooks Online, Xero, A2X, and InventoryLab stand out as some of the best accounting software solutions tailored specifically for Amazon sellers.
Each software has its unique features and benefits, so it's important to consider your business requirements, budget, and integration preferences before making a decision. By choosing the right accounting software, Amazon sellers can streamline their financial processes, save time, and make informed business decisions for long-term success.
Read Also:
Author: This article is submitted by Amazon Accounting, an accounting firm that provides accounting and bookkeeping services to eCommerce stores.