Art is a priceless talent which is possessed by few and understood by even lesser. Therefore, being an artist isn't easy.
Your produced work must be promoted in a way that people can understand it and provide it's deserved value. With the advancement in digital world, artist too use this platform to reach new audiences and sell their artwork.
One of the most reliable and common platforms is website. When creating WordPress website, artists look for distinct theme which can showcase their identity.
What is Sought in Themes by Artists for WordPress Website?
Artists look for several different aspects when finalizing a theme for their WordPress website. Most importantly, the website should showcase the personality of the artist.
Next up is the artwork is displayed so that it looks good to the audience. It should also include compatibility with other plugins because just like nay other website, it requires SEO plugins and contact forms. Then comes customization which will reflect the values and talent offered.
Finally, high-resolution compatibility and optimization is desired for efficient working. In consideration of all the requirements, following are 10 best WordPress themes for artists.
10 Best WordPress Themes For Artists
1# Elegant – Best WordPress Theme For Artists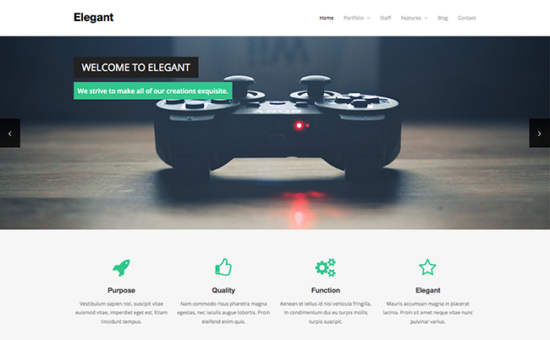 As per the name, it offers elegance to the artwork and provides audience an exquisite experience. Its easy to use feature reduces technicalities for creating an outstanding website.
2# Bolge – Artist Portfolio Theme $37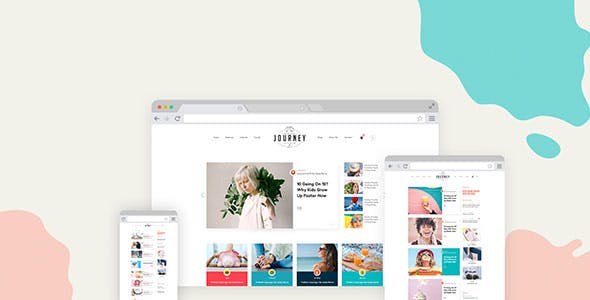 It has a lot of cool features with great looks. It ensures that the artist and audience can have an unparalleled experience in showcasing the artwork or shopping them.
3# Amedeo – Multi-concept Artist and Creative Agency Theme $79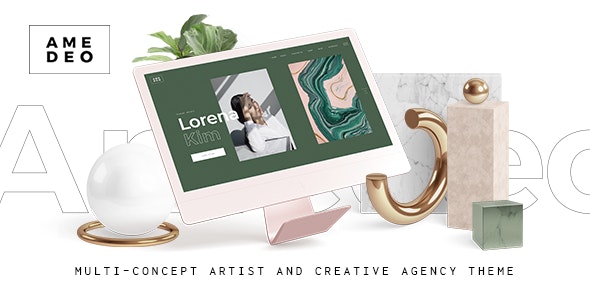 The numerous layouts and functions it offers makes it extremely powerful and elegant. It is multi-concept theme perfect for artist to adjust according to their taste to showcase their values.
4# Artist
It is perfect for artist because of the compatibility it offers. The broad color scheme, neat lines and design it offers with advanced functionality makes it among the most sought-after themes for many artist.
5# Kalium – Creative Theme for Professionals $60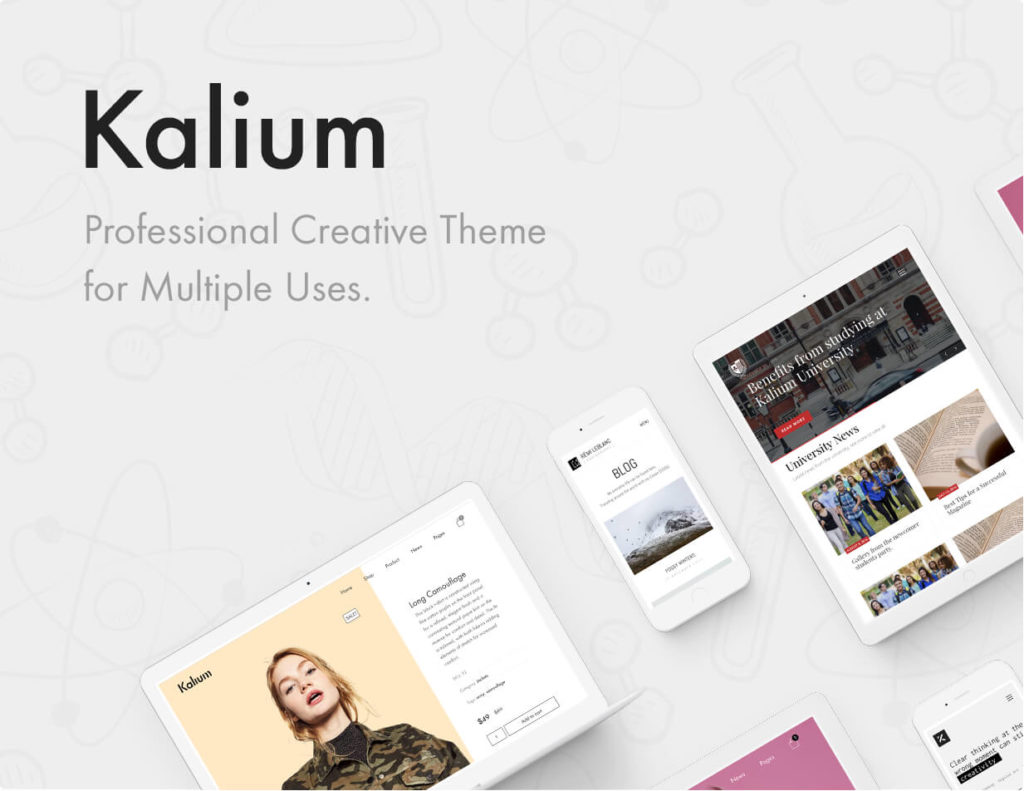 The sleek look and simplicity is the core of this theme. Along the modern functionality and features, it is easily configurable to your needs. The simple yet unique color and look it offers a quality that many can't match.
6# Blaze – Corporate WordPress Theme $39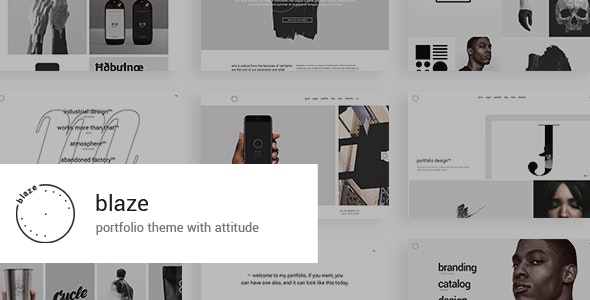 This is perfect for formal work because it does not offer much colors which keeps the layout simple, neat and to the point. The color scheme promotes any kind of artwork plus the high-resolution makes it even better.
7# Werkstatt – Creative Portfolio WordPress Theme $59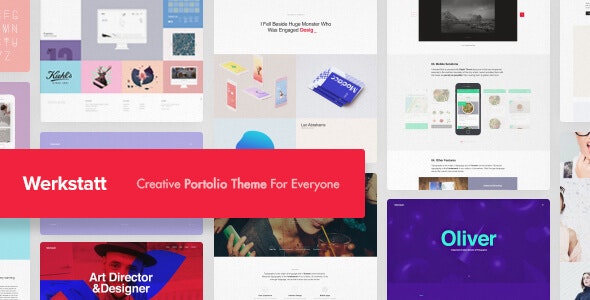 With more visuals and little test, it follows an excellent portfolio theme. It combines traditionality in a unique style which compliments almost all kinds of artwork. It provides solid foundation with great display.
8# Leedo– Modern, Colorful & Creative Portfolio WordPress Theme $59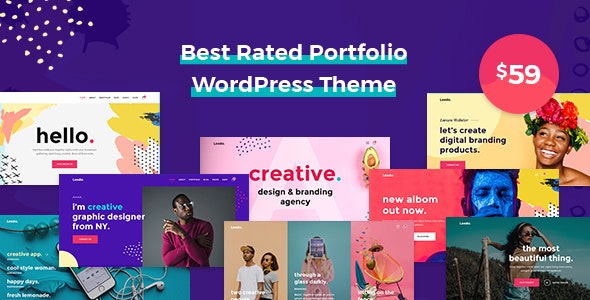 Contemporary is a perfect solution for artists. The unique composition of color and patterns appreciate the artwork's outlook. It creates an impact impression on audience. The enhanced functionality features it is perfect for artist and audience.
9# Artday – Creative Artist WordPress Shop $59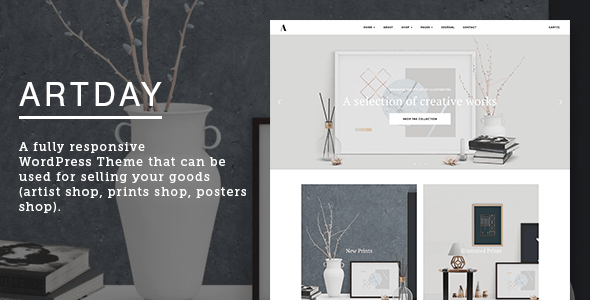 It proposes a modern stance on an online store. The light background offers perfect place to showcase prints, paintings and other artworks. Apart from the great outlook, it offers features like plugin support, customization etc. for best efficiency.
10# KON/CEPT – A Portfolio Theme for Creative People $59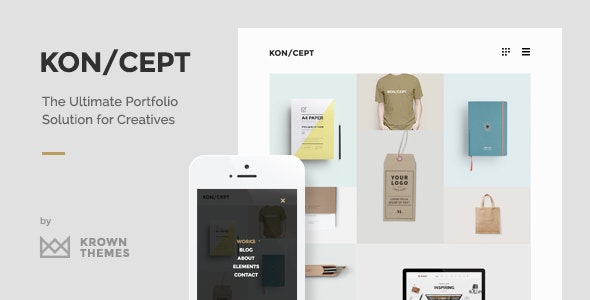 Apart from the great e-commerce functionality it offers, you will notice the unique, striking flat design it offers. It highlights the artwork in a clean ambiance to allow audience to explore details.
Wrapping Up
There are dozens of other WordPress themes available on WP themes marketplace and you can choose the best one and according to your requirement. Soon, we will list more WordPress themes for artists. So, keep visiting our Blog 🙂
Read Also: