WordPress is an open source platform for content writers to run their blogs, online stores, learning management systems and so on.
Initially, the website was developed as a platform for blogs only but then it evolved into much more and today it is used for several purposes. However, the majority users are using WordPress for their personal blogs only.
The bloggers on WordPress have a unique and a very useful feature to change the themes of their blogs to alter their experiences and user interface.
There are thousands of themes to choose from for WordPress users and they can choose one that suits their writing style and content the most. Here is a list of 20 best WordPress themes for blogs which you can use in 2020.
20 Best WordPress Themes For Blogs
1# Newspaper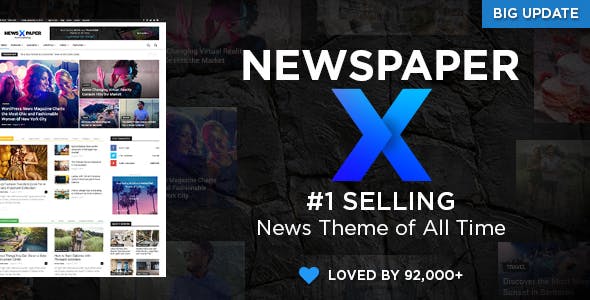 Newspaper is one of the best WordPress themes for blogs. It is an elegant WP theme for general news, business and travel blogs.
It is an ideal choice for bloggers who want to publish a variety of stories in a short span of time. There are multiple templates to choose from and each offers you a unique proposition.
2# Divi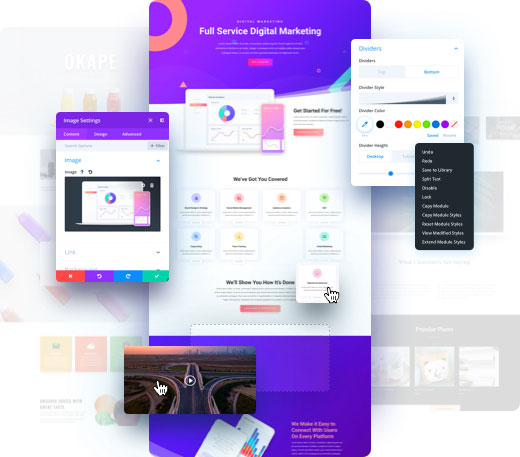 It is a theme suitable for social media uses and has a wide range of possible customization that can be done to it. The color scheme is stunning. The performance is worth appreciating too as the theme is steady, fast and reliable.
3# Uncode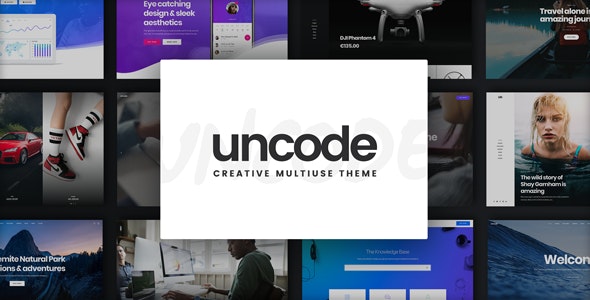 One of the best and most demanded WordPress blog themes, Uncode provides its users with great competitive edge.
The theme has a huge number of features to choose from that can help the user to enrich their experience. The number and the quality of features also help in increasing the website's traffic.
4# Soledad
One of the best-selling themes of WordPress, Soledad is catching the eye of every blogger. It is a perfect theme for a blogger with minimalist design and amazing features. It was specially built for bloggers of WordPress and has been a perfect theme for them since then.
5# Typology
Is your blog entirely based on wordy content instead of pictorial content? If yes, then this is the best theme for your blog. This is a very simple looking theme with several widgets and other cool features.
6# Magplus
It is a theme for varied types of users ranging from bloggers to online sellers. The layout is very easy to use and understand. You can easily build an online shop using Magplus and boost your business.
7# The Voux
This is a retina ready theme designed especially for bloggers. It has several functions for the bloggers to choose from and customize their pages.
8# Foodica
As the name suggests, the theme is especially designed for food related blogs and other sites. The theme is primarily focused towards the food industry and it is suitable for all types of food related pages ranging from restaurants to an average food blogger posting on a daily basis about the foods they try or cook.
9# TheGem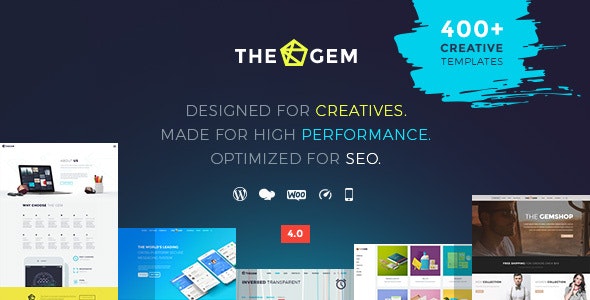 TheGem is a unique theme that allows you to use it for multiple purposes. The theme can be used for normal blogs, online shopping sites, news pages and so on. The theme allows you a great deal of customization according to your blog style.
10# The Blogger
As the name suggests, the theme is primarily focused towards bloggers due to the great deal of customization they allow and the various features that it offers.
Using it is extremely easy and does not require any sort of coding. It offers a great number of fonts and other customizable things. Additionally, a support team also helps you to get started with this theme.
11# Sitka
One of the best themes to use when starting your own personal blog. Sitka is highly compatible and easy to use apart from being very attractive looking. It is compatible with almost all types of desktop devices and browsers. Additionally, it is very steady and swift performing.
12# Brixton
Extremely easy to use and you do not need any expert to help you use it; you can do it yourself. Furthermore, it is very suitable for fashion bloggers because of its great design.
13# Flow
Flow is a very unique theme absolutely different from the others available. It has a flowing list of content by a blogger that the visitors can view. Additionally, it is very easy to use, and you can also customize the preset samples according to your needs.
14# Pofo
Pofo sets up your content in an unforgettable way and that too, very easily and in a time efficient way. There is no need to use any codes while using Pofo. It is an ideal option for bloggers who use a title image with each of their blogs.
15# Blogxer
It is a theme designed for bloggers as well as online magazines of different niches. The theme supports a drag and drop system so setting up your blog becomes extremely easy and time saving.
16# Applique
The theme helps the users to attract a larger audience by its stylish looks and an ease of use offered to the visitors. It is especially suitable for fashion blogs but can be used for other types of blogs as well.
17# Writing
It is a minimalist theme but still is very powerful and impressive. It is completely retina ready and can be accessed from almost all types of devices.
18# CrazyBlog
It is a simple yet very powerful blog theme. It is a light weighted and a very speedy theme that allows you to swift through the content very quickly and without any lags. The customization is also very easy and quick.
19# Malina
Especially designed for fashion bloggers, Malina is a highly popular theme amongst all types of bloggers not just fashion bloggers. It has a variety of preset samples that the user can customize to their own needs and wants.
20# Once
Highly suitable for blogs with title images, Once is an extremely popular theme amongst WordPress users. It contains amazing features including video backgrounds, sidebars, related posts, live search and so on.
Read Also: 10 Best WordPress Themes For Business 2020