In website development, WordPress remains one of the most popular content management systems. With its user-friendly interface and extensive theme library, WordPress allows users to create stunning websites without any coding knowledge.
In this article, we are going to share the best free WordPress themes for 2023, catering to a variety of niches, including blogs, magazines, personal blogs, travel bloggers, food bloggers, and e-commerce sites with WooCommerce integration.
19+ Best Free WordPress Themes For 2023
1. Astra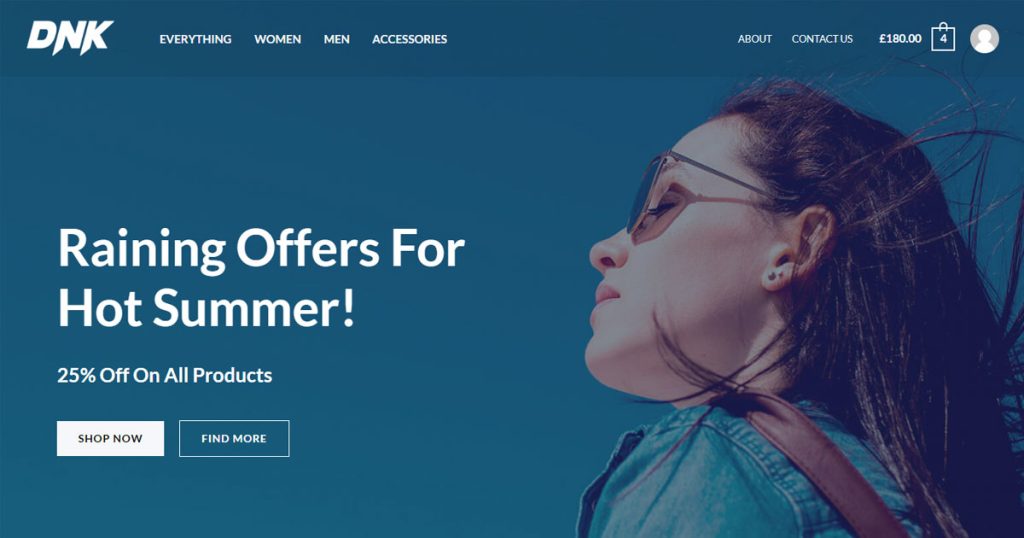 Astra is a highly customizable and lightweight WordPress theme suitable for all types of websites. It offers a range of pre-designed templates and supports popular page builders, making it an excellent choice for beginners and professionals alike.
Price: Free / Pro Version
2. OceanWP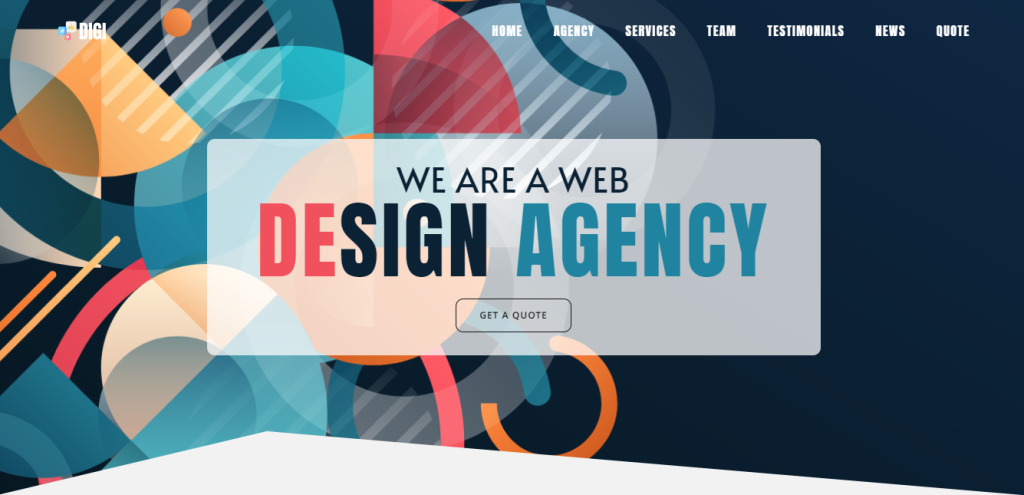 OceanWP is a versatile and responsive theme that adapts well to different devices. With its numerous customization options, it's perfect for creating blogs or magazine-style websites with stunning visuals.
Price: Free / Pro Version
3. Hestia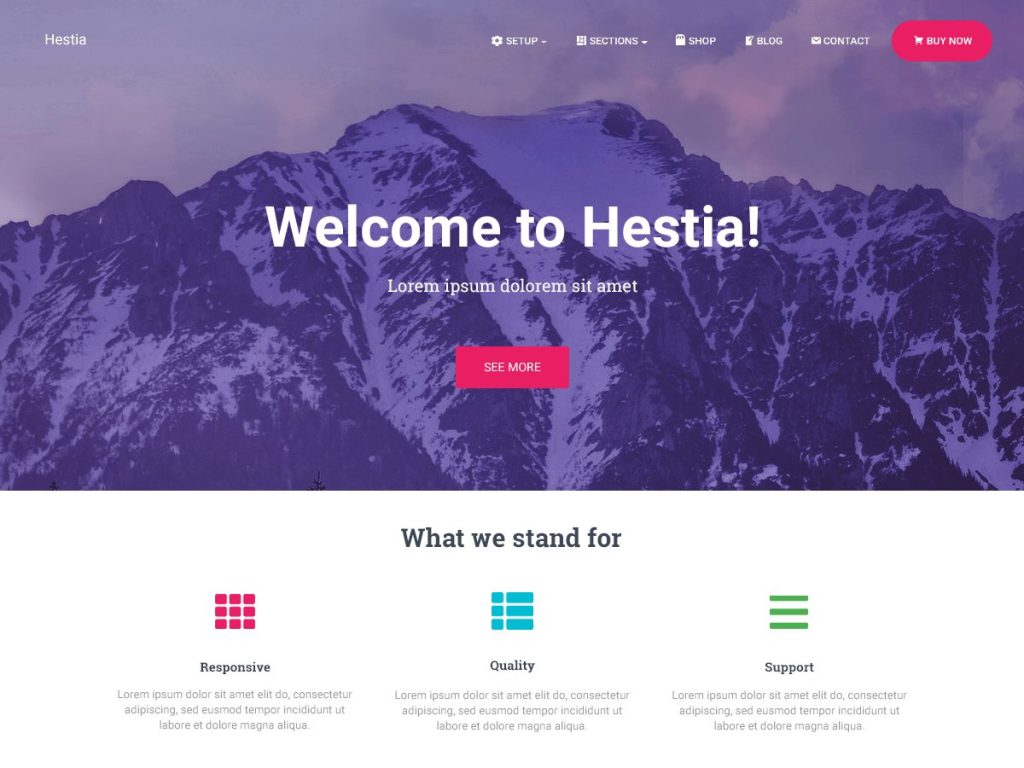 Hestia is an elegant one-page WordPress theme, ideal for small businesses, startups, and personal portfolios. Its modern design and seamless integration with WooCommerce make it a great choice for e-commerce ventures.
Price: Free
4. Neve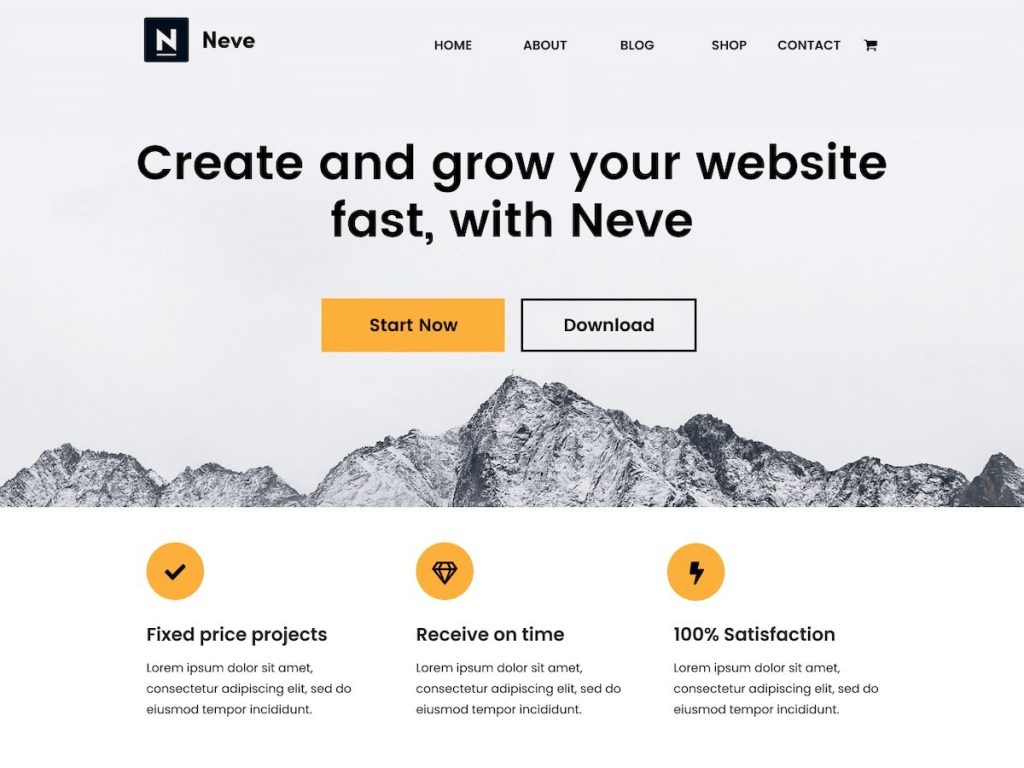 Neve is a fast, lightweight theme that focuses on speed and performance. It comes with a range of starter sites, making it easy to launch a professional-looking blog or magazine website quickly.
Price: Free
5. GeneratePress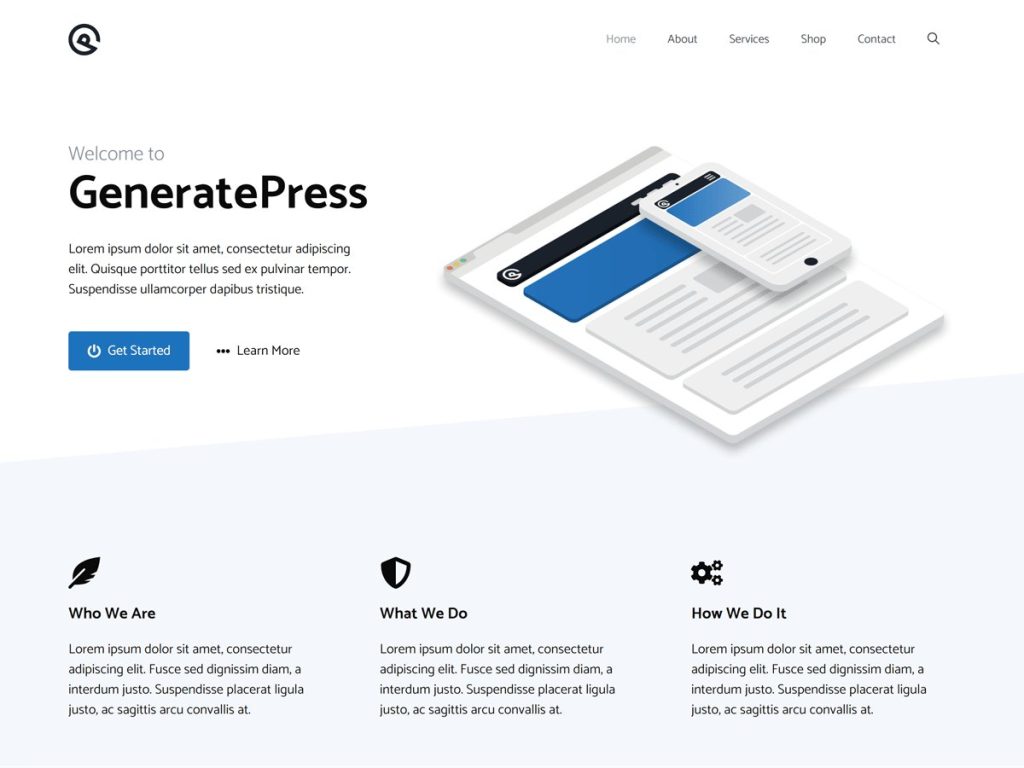 GeneratePress is a user-friendly theme that offers excellent flexibility and functionality. It's SEO optimized, making it an excellent choice for bloggers and content-focused websites.
Price: Free / Premium
6. ColorMag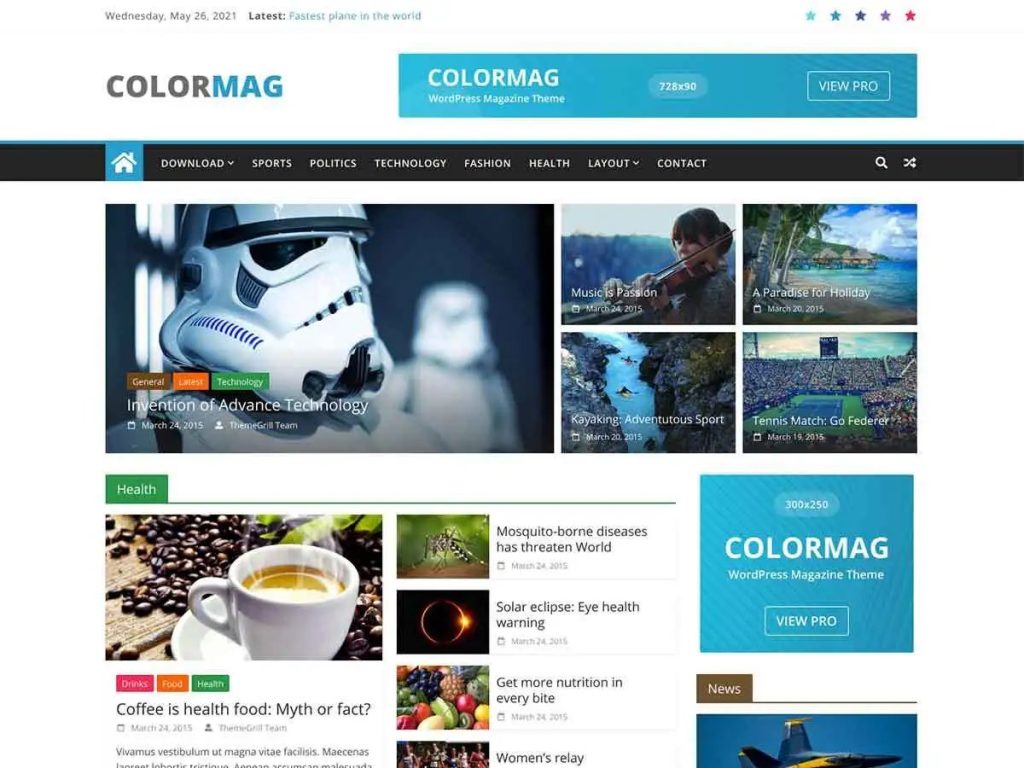 ColorMag is a popular WordPress theme for online magazines and news websites. It provides a clean and responsive layout, making your content stand out and ensuring an engaging reading experience for your visitors.
Price:Free
7. Zillah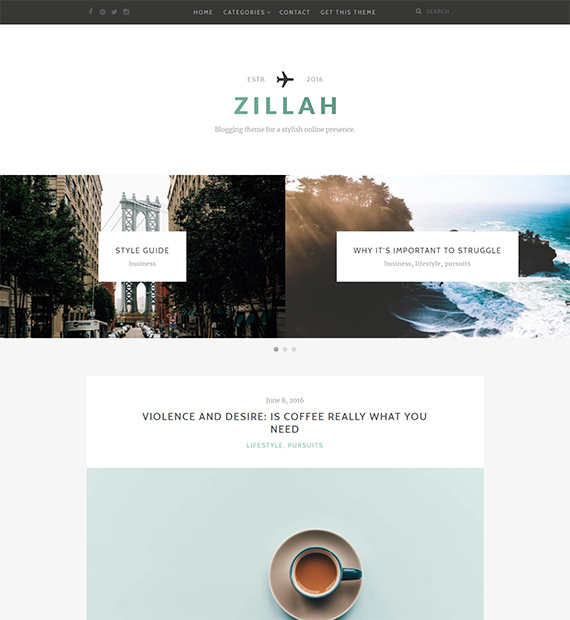 Zillah is a stylish and minimalist theme designed for bloggers. With its modern typography and featured content section, it's perfect for showcasing your personal blog or portfolio.
Price: Free
8. Olsen Light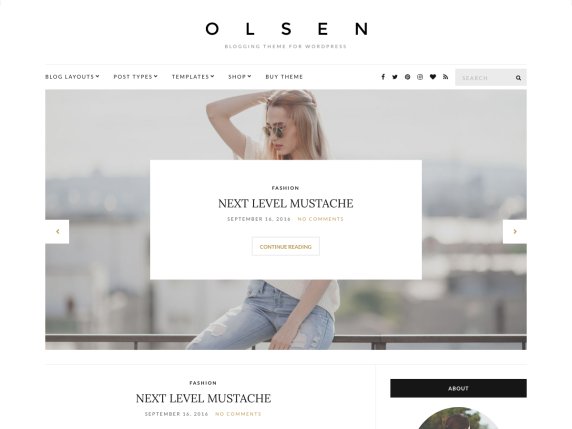 Olsen Light is a visually appealing theme suitable for fashion, lifestyle, and travel bloggers. It features an elegant design, Instagram integration, and easy customization options.
Price: Free
9. Ashe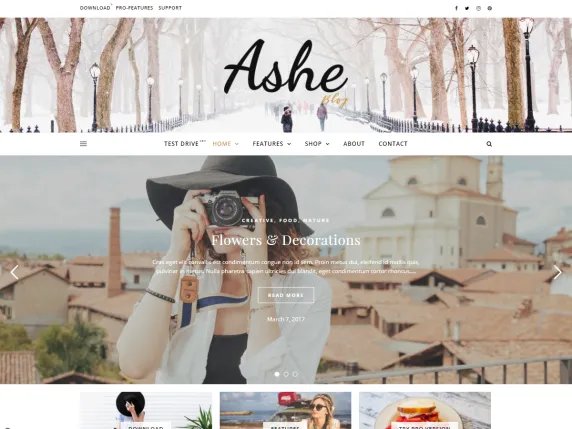 Ashe is a clean and modern theme ideal for personal bloggers. Its intuitive interface, multiple layout options, and social media integration make it a popular choice among bloggers.
Price: Free
10. Baskerville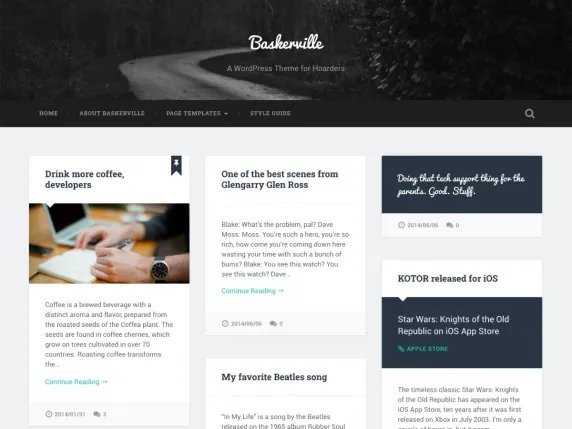 Baskerville is a classic and timeless theme perfect for writers, authors, and bloggers. It focuses on readability and offers a distraction-free reading experience.
Price: Free
11. Writee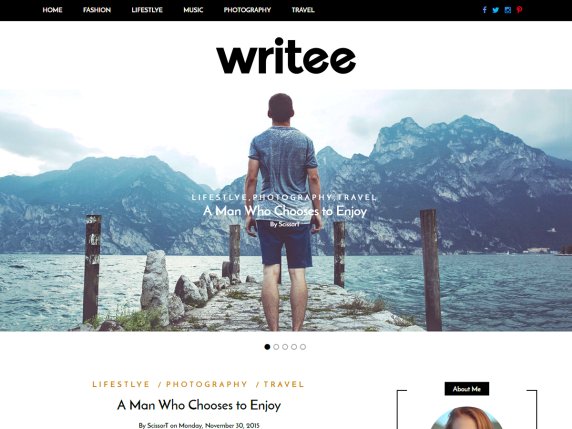 Writee is a free WordPress theme designed for personal and professional blogs. It boasts a beautiful slider, multiple blog layouts, and customizable widgets, enhancing your website's overall look and functionality.
Price: Free
12. Shapely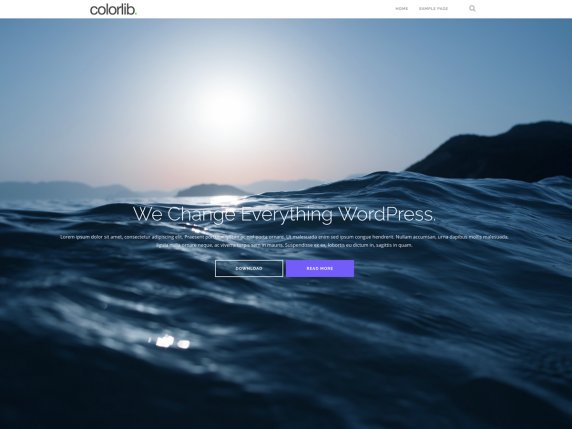 Shapely is a feature-rich theme suitable for businesses and startups. It offers a full-screen hero image, parallax scrolling, and integration with popular plugins, enabling you to create a visually striking website.
Price: Free
13. Shop Isle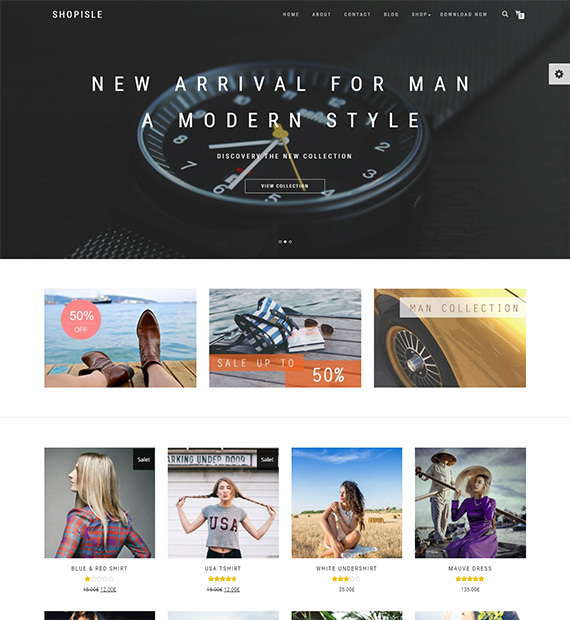 Shop Isle is a modern e-commerce theme compatible with WooCommerce. It provides a clean and minimalistic design, making it ideal for online stores and product-focused websites.
Price: Free
14. Sydney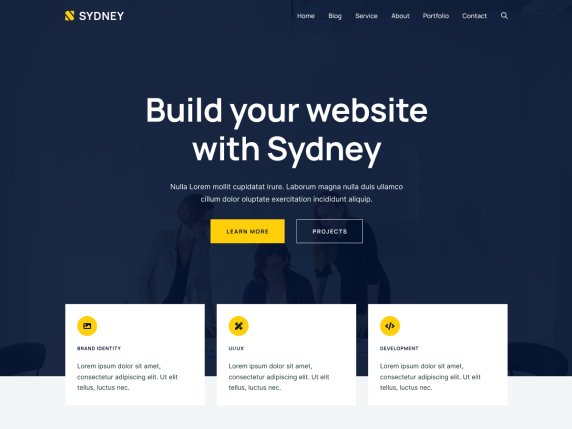 Sydney is a powerful theme suitable for businesses, freelancers, and agencies. It offers a range of customization options, including a full-screen slider, custom widgets, and Google Fonts integration.
Price: Free
15. Blossom Feminine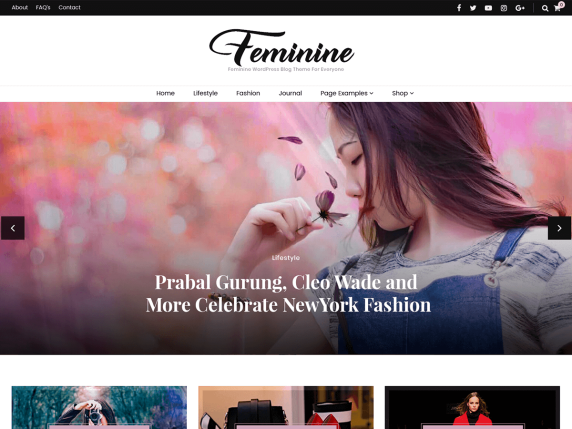 Blossom Feminine is a chic and stylish theme tailored for female bloggers and entrepreneurs. Its feminine design elements and comprehensive customization options make it perfect for personal blogs and online businesses.
Price: Free
16. Blocksy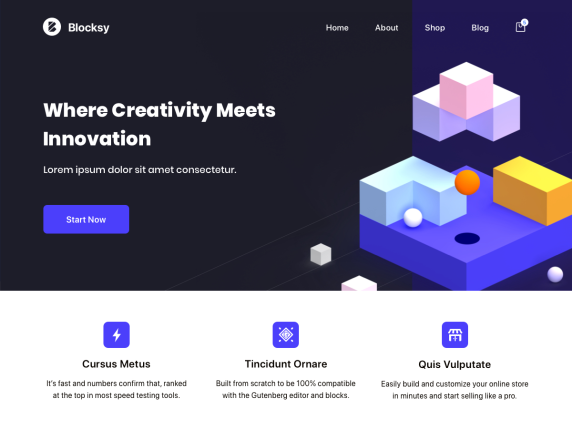 Blocksy is a fast and lightweight WordPress theme with a focus on the new WordPress editor, Gutenberg. It offers a range of customization options and integrations, allowing you to create visually stunning websites.
Price: Free
17. Zakra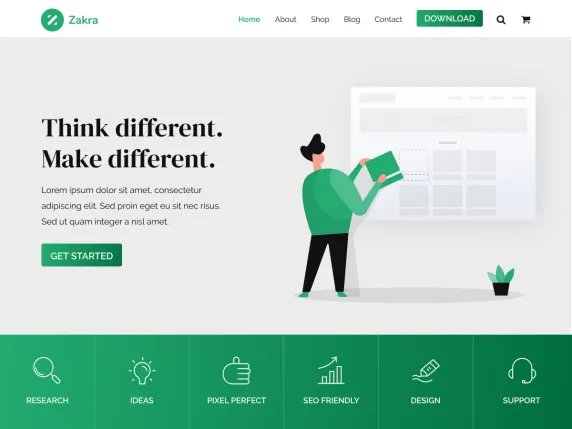 Zakra is a multipurpose theme that suits various industries and niches. It offers multiple starter templates, making it easy to set up a professional website quickly.
Price: Free
18. Ribosome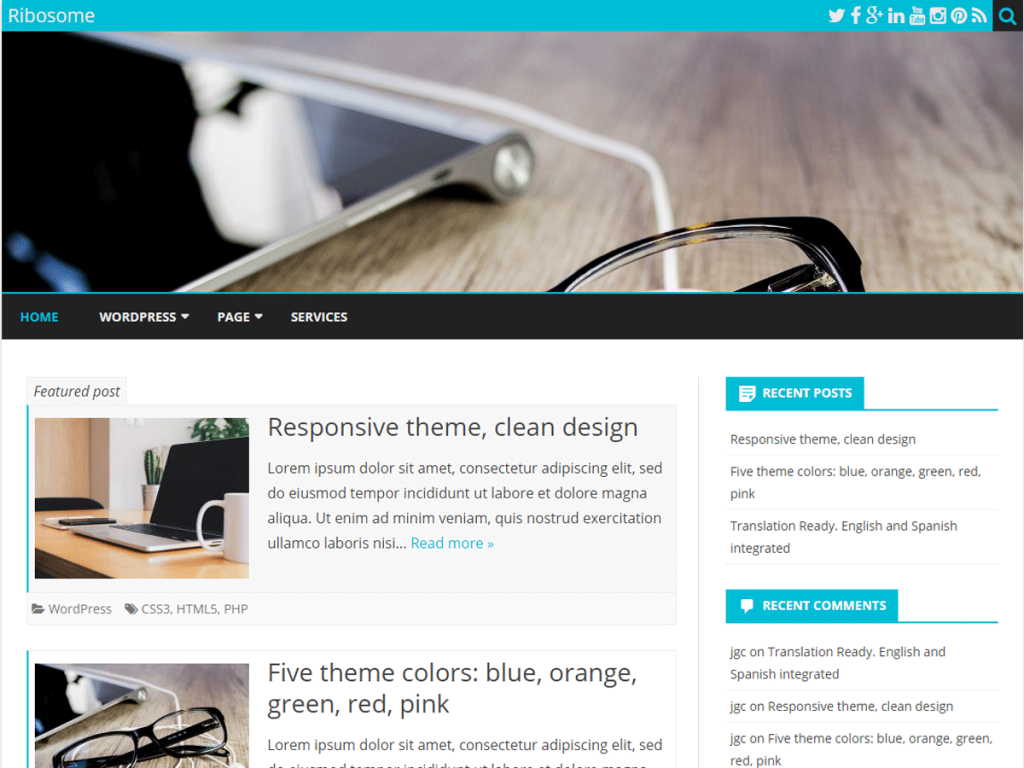 Ribosome is a simple and elegant theme suitable for bloggers and writers. It emphasizes readability and offers clean typography and a clutter-free layout.
Price: Free
19. Hueman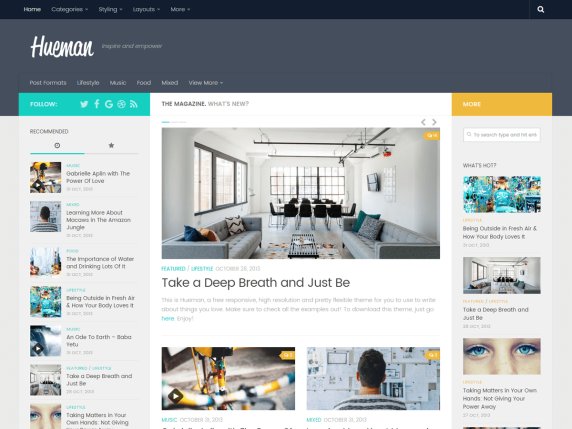 Hueman is a highly customizable theme with a magazine-style layout. Its responsive design and extensive customization options make it an excellent choice for bloggers and content creators.
Price: Free
Wrapping Up
With the abundance of free WordPress themes available, you can easily create a stunning and functional website without breaking the bank.
Whether you're a blogger, a magazine publisher, a personal brand, or an e-commerce enthusiast, the themes listed above offer a wide range of options to suit your specific needs.
Explore these free WordPress themes for 2023, elevate your website's style and functionality, and make a lasting impression on your visitors.
You May Like To Read: