Are you passionate enough to launch your own small business ideas? In todays' era, owing to the rapid technological advancement penetrating the world, e-commerce has become widespread phenomenon that has been creating millions of jobs opportunities and help generating millions of sales and profit.
In an attempt to increase the chances of success of online startups, small business tools have been used to ensure sustainable growth of small businesses.
The small business tools help to give an effective shape to your online startups ideas which will attract huge number of customers towards the website, help gain competitive advantage and ensure smoothness in business activity.
Many entrepreneurs regret after failing in their businesses and to turn small businesses into large organizations, which they believe is because of not adopting small business tools. If you want to start your online small business in order to earn adequate amount of profit, you must be able to use online business tools to secure success of your online startups.
Unfortunately, many of us desire to come up with online startups, but dearth of in-depth knowledge and useful information related to online business tools restrict our ability to expand the online business.
Otherwise, if an individual is well aware of these tools, turning online small business into effective and profitable online business is quite easy. Since there are a lot of small business tools with Apps are available that makes it quite difficult for many of us to choose the best for our online startups.
Certainly, it is the matter of fact, choosing the effective online business tools are significant step need to be taken for successful operation of the online startups.
In order to take logical decisions, one has to keep his focus on choosing the online business tools that are free of cost and comparatively, cheaper. Not only this, choosing those small business tools that are easy to setup and using is also considered.
Here is the list of amazing and result-oriented online business tools:
50 Online Small Business Tools To Use in 2024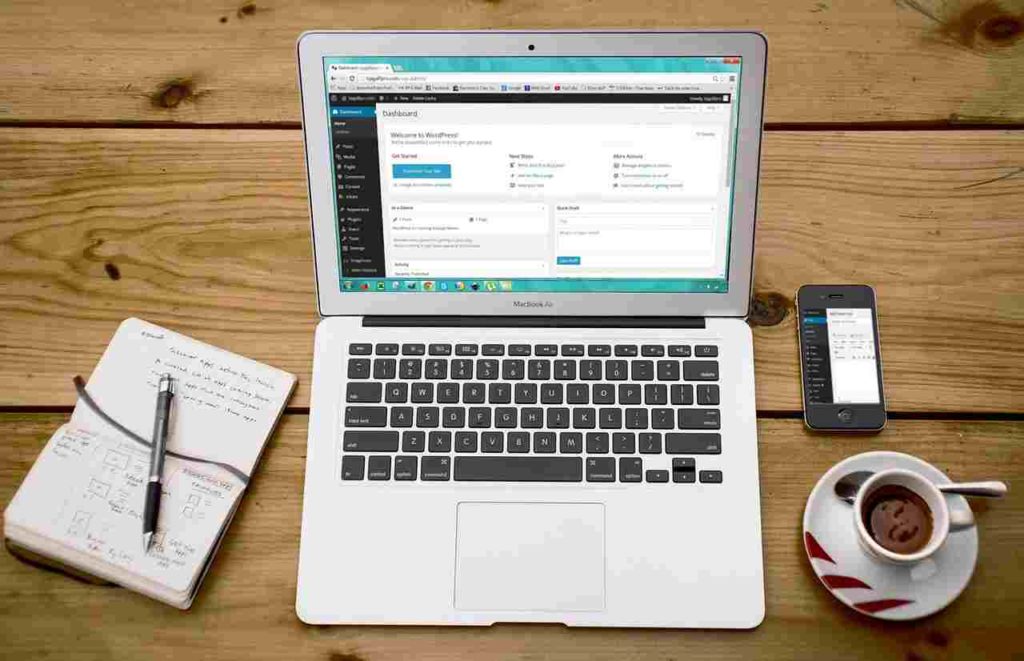 1. Selling through Shopify
Shopify is one of the great platform that can help you in online startups and to sell physical products through online business activity or physical interaction. It offers you an opportunity to make selling easy through other social media channels such as Amazon and Facebook.
2. Create website with Squarespace
It seems to be the best option for every online small business website. It has a competitive edge when it has award-winning templates and features that make your website look attractive. These things help you to keep your site simple to visit and make it customer-friendly.
3. Powers of WordPress
WordPress is the platform which powers around 30% of the websites of the world. It offers wide variety of templates and features especially for the small business ideas that are entirely customizable. It seems to be the best option for you if you tend to require a lot of custom features to be adopted by your website.
4. Developing community through Mighty Networks
In case you site aims to build community, mighty networks would be helping you to develop a digital-driven community where one can easily post events, draft content and other productive activities.
5. Publishing online courses through Teachable
It is the platform where you can make your way towards publications of your course, reaching to millions of students and maintain existing ones. Interestingly, course instructors have been earning more than $100 million through publishing their respective courses via Teachable.
6. Managing company's project with Trello
This has to be the easiest project mechanism which one can use in the business. It has a simple drag and drop interface that allows people to understand and have sufficient features for the efficient management of tasks. With the help of trello, one can allocate work and tasks to your teammates that can ensure effective teamwork and smooth functioning of online business startups.
7. Managing projects with Basecamp
Basecamp is the platform which helps conduct discussions, tasks sharing, files and schedule under the one umbrella. It has to be the all-in-one solution to manage things in your online small business. It has very affordable pricing mechanism.
8. Things help achieve your goals
Things appear to be the power-driven tool that helps you manage your personal task management easy. It seems to have wide variety of features that make it powerful and effective.
9. G suite
Don't you think that managing your business through personal email seems unprofessional? So G suite helps you make your personal life distinctive from business life. This way, your important business emails do not get lost in spam.
10. Lastpass deals with your password
It is the one which helps you save your passwords so you don't have to remember your password all the time. The Lastpass browser extensions fill in your usernames and passwords. It is helpful when you lost your password so it saves your life.
11. Check your time spending system with RescueTime
Since internet is one of the most distractive which often makes your time waste that could have spent on some more productive activities. RescueTime helps you know that where is you spending your time online. So you can make your schedule more effective and time saver when it comes to your online startups.
12. Making books fresh with FreshBooks
It is the cloud accounting service developed for the small firms and freelancing units. Its interface is quite easily manageable, and it is helpful in safeguarding your information and keeps recording of your day to day expenditure for your online business ideas or online startups.
13. Legal zoom helps you comply with laws
With the help and use of Legal zoom, one can launch online small businesses anywhere across the USA. It helps you to get done with all the legal paperwork and sending your business tax ID (EIN) once your state approves your application related to your online startups.
14. Seeking legal advice with Upcounsel
You must be facing many technical terms and legal questions if you have started your online startups such as partnership related agreements and employment contracts. With the help of Upcounsel, you can ask any legal question and lawyers would help you with their quotes and profile and experiences that are needed for your online startups.
15. Google Analytics
You must be able to know that where your site's traffic coming from and what they are up to. Google Analytics seems to be considered as a staple to every site. One must install it when sites come into existence as it is beneficial for your online business ideas.
16. Hot jar creates videos for your visitors
It is something that makes it quite easy to create heat-maps, user polls and help analyzing user's activity. This helps you to get video recording of your users on your website. And one thing I missed in the beginning, it is free of cost which is of great value for your online startups.
17. Video conferencing with Zoom
Zoom is very good when it comes to video conferencing. It helps you to have a lot of attendees along with sharing your screen and recording the important meeting. If you need to guide another attendee, you can manage his screen easily.
18. Free conference call with UberConference
It seems to be best option for you as it is free of cost and help you with easy conferencing call. It has certain features, for an instance, call recording and screen sharing and so on and forth. So it has everything you need to do conference calls for your small business or online startups.
19. Bringing your team together with Slack
In order to do team communications, you have to forget about email writing or text messaging. With the help of Slack, one has tools to organize and effectively maintain his or her business through file sharing and have a searchable history.
20. Graphics with Canva
Now, you are supposed to look for the graphic designer for your small business online startups. As Canva makes it easy to create own stunning graphics for blogs, social media and other stuff that needs designing. You can do everything related to graphics designing by yourself.
21. Free stock photos with UnSplash
We often want some of the best looking photos in order to make our website attractive and competitive in the small business market or online startups. UnSplash has the large collection of free photos produced by the best photographers from the global world. One can have photos of people, natural beauty and business related.
22. Graphics with Pablo
Pablo can be the best option to the small business tools that needs pictures and designing for the online startups. It holds more than 0.6 million photos and pictures along with stunning fonts and templates that can be used for distinctive social media channels. You can also change the size of the photo as per your needs and requirements.
23. Screenshot with Skitch
Skitch is something that helps you to explain anything with the screenshot. It is small business tool that help to add arrows, text and other designs. It is helpful when you create photo and adding context in your blog posts which attracts traffics towards your online startups.
24. Creating marketing video in 15 seconds with Promo
Promo seems to be the best video marketing platform for online startups. This allows you to create 15-second high quality videos in a few minutes. One has to pay as per video but price is too low and affordable. This gives an immense opportunity to promote weekly your business that may be online small business, for example Facebook Video ads.
25. Transforming blog posts into videos with Lumen5
It is the small business tool that uses images and music for online startups in order to change blogs into videos. It suggests images that go in line with the content. One has to choose the phrases which will be displayed by the Lumen5 and that align it with the video template. In this regard, it helps you multiplied your content when blog turns into videos.
26. Creating animated videos with PowToon
Who wants to create animated videos? Are you the one? PowToon is something that helps you develop videos including wide range of templates, animated characters and others. It has been used by many companies as the small business tools i.e. Coca-Cola.
27. Create videos with ScreenFlow
This is something that helps you in creating how-to videos and custom videos. It is much-need system especially when you desire to create a video for your app. This not only captures video for your online business startups but also help add texts, and transitions without the help of professional.
28. Facebook Ads
In today's era, Facebook is one of the best paid marketing systems in the world as small business tools. This would enable to you to get our brand in front of 2 billion people via Facebook, Messenger and Instagram. You are also allowed to use videos, images and other tactics to reach millions of customers and new target market for your online startups.
29. Edgar allows you to post on social media
In an attempt to create content for the blog or website, online small businesses have to spend too much time. However, Edgar is the platform which would allow you to restructure or recycle your content in order to appease your content creation work. This way, you can also schedule your social media post by dividing it into categories for your online startups.
30. Buffer eases social media schedule
Buffer is something that allows you to get your posts in Facebook, twitter and Google scheduled. It has been used by more than 8 million business marketers and small business online including by the business insider.
31. Post planner
There are many social media management tools but post planner is best for the scheduling of posts when it comes to online startups. It also allows you to have high engagement blogs for you that you can share with your target market.
32. Hotspot shield for security internet
Hotspot is the great small business tool that helps you secure your internet facility that is needed for online startups. You can safely browse the websites when you know that hotspot is securing private information. This App is believed to be quite easy to use, install and navigate.
33. Save your files with Dropbox
Every online startup requires a central point where it can save its files. For that particular, dropbox is the best app which offers you great facilities in the shape of 1000GB of data storing at less than $10/month. With the use of it, you are able to share files or folders with your employees and colleagues.
34. Sharing documents with Evernote
Although one can use Evernote for the purpose of sharing of files and document across your online startups, we would suggest you to store your personal thoughts and files for the safe keeping. This would allow you to store everything let it be articles, business ideas, and quotes and important business meetings.
35. Connect business with Zapier
Now you are not required to have a lot of apps or software tools for your small business tools. Rather than following all this, what you can do is install Zapier that would allow you to integrate all the business apps. This way, it can help you connect over 1100 apps.
36. Autopilot automates customer journey
It is the system that makes you do great with automation of journey for your small startups. You are able to create customer journey that may consists of text messages, emails, and more. In order to attract customers, you should use autopilot to help you brand.
37. Searching email address with Email hunter
Whenever you need email of any individual, type his or her name, Email hunter will get back to you with the common format for email addresses for that particular domain of your online startups. You can use his or her name, caste, domain to get an email address.
38. The growth of website with Sumo
Sumo is something that allows you to add lead capture, heatmaps and some different type of automations in your online startups using simple line of code. It is something that help integrates everything.
39. Growing business with Hubspot
It is considered to be best platform where you can do marketing for your online startups. It consist real estate CRM, marketing suite and sales suite that would help you keep the history of your customer in a particular place which would be used for marketing purposes.
This appears to be great opportunity for you to promote your business and undertake sustainable growth.
40. Email with Mailchimp
Mailchimp seems to be best platform that can be used to send emails to your customers and those who subscribe you. This way, you are able enough to automate your emails for your online startups.
41. E-commerce marketing with Drip
It is the stunning e-commerce marketing tool that we can use to integrate all the things of your online business ideas such as e-commerce platforms, membership areas, and CRMs. Drip is something that allows you to have action-based marketing campaigns for allowing your customers engaged and committed to your product.
42. Newsletter in minutes with Revue
Certainly, you are seeking small business tools that can help you grow your business. For that particular, Revue is the best option for you. Begin to create your content and send a daily basis or monthly based newsletter without much time. It has a chrome plugin that can allow you to save content in the library.
43. LeadPages
It is something that will allow you to increase sales for the online startups that you may have in the shape of small business tools. You can generate sales through texting and socializing via social media.
44. Upwork
This is the platform that would allow you to hire or manage freelancers for your online startups living in diverse parts of the world. You can have people whom you can pay monthly or weekly for the work they do for your blog or projects. It would not take your minute or so to post the job and you will find a lot of people willing to work for you.
45. Fiverr
It is the great opportunity for the people who want to get done with their assignments and projects. Many of the tasks are done at $5 and tend to be sent with 24 hours or so.
46. Videos with Soapbox
It is something that makes it quite easy to create videos. If you want to make videos for your clients or close ones, this option will be best one.
47. Business with Lucidchart
It is the best small business tool that helps to develop visual diagrams which allows you to save your document. Visual explanations seem to be the best way to get deals rather than explanations.
48. Pipefy
One cannot automate each and everything in the small online business as there are always some tasks that need human input. It is something that optimizes your works with the help of setting benchmark for your firm's processes and adding templates.
49. Digital payment with Stripe
Certainly, you may have to face a lot of problems if you go for seeking a bank account with the bank. This stripe is the system that would help you get payments within seconds. It appears to be quite easy when you have to collect payments in your app and through your site.
50. Payments with PayPal
It is the important for every small business that operates online. This is something that allows your customers or clients to pay with the help of PayPal. It has the capacity to protect customers and you from fraud or irregularity.
You May Like To Read:
Author Bio: Salman is a content writer at Bankaari.com, a blog dedicated for reviewing banking and financial products and services.