Covid has revolutionized the world of business; with everything and everyone locked up in their homes, social media is what is keeping everyone in connection and up to date. Businesses and marketers know very well that social media is the only major platform used nowadays for campaigning and promotion.
Using social media as the medium of marketing brings in lots of work from creating, analytics, publishing, reporting, etc. Managing all these social media tasks can be overwhelming. Thankfully there are social media management tools that can help do different social media management tasks.
Let's look at some of the best social media management tools:
15 Best Social Media Management Tools For Businesses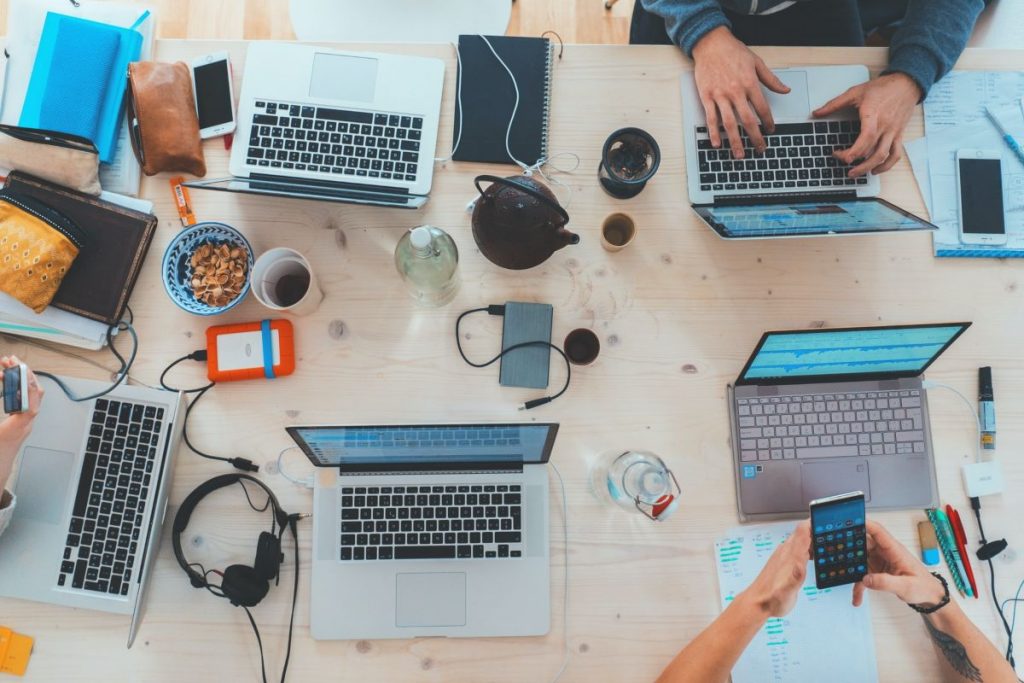 1. Hootsuite
It is one of the most used social media management tools by people as well as big and small businesses. It is a paid software but also offers a free version with limited features.
Also, it is a great software to manage multiple accounts, their content, scheduling, engagement, trends, run ads, etc. All in all, it is a complete package.
2. Agora Pulse
It is a complete package for social media management. Its features include analysis, reporting, publishing, scheduling, responding, and many more. Moreover, it offers all these and more features at a very affordable price.
3. Sprout Social
Sprout Social is a popular social media management tool that encompasses multiple features on a single platform. It offers an additional element of customer relationship management, which allows businesses to create a strong relationship with their customers and make them more efficient in serving and dealing with their customers. Social media management was never this easier using this software.
4. eClincher
This amazing tool helps you manage your social media posts on different apps and their scheduling, responding, reporting, etc. The tool also offers a media library that allows you to manage all of your media and make access easier.
Finding the best social media influencer for your campaign can be difficult, but you can easily search for your relevant influencers with this tool.
5. CoSchedule
It is not just a social media management tool but even a more powerful tool. This tool is majorly a powerful calendar that will help you keep organized, scheduled, and always composed.
Using this tool, you can manage your timetable for posting, creating content, tasks, and events; the app even allows you to collaborate with your team and improve team coordination.
6. Friends+Me
The main focus of this tool is managing Google+ profiles and tasks associated with it. It also helps to connect and sync your Google+ posts with other social media platforms.
7. Social Bee
It is a powerful tool helping you to organize and schedule your posts, recycle them to look new by creating variation, create a balance between your post's categories and help you keep synced with different social media channels.
8. Buffer
This is a highly used app. It is a uniquely designed tool to serve as a great platform for social media management.
It helps people and businesses publish content on multiple platforms and manage their engagement, reports, analytics, and scheduling. The tool also enables effective team collaboration and makes working as a team easier and efficient.
9. Sendible
This tool has been specifically designed to cater to mass media management done by agencies.
It offers all basic media management tools provided by other tools and additional features of dashboard management and customization; this will help to bring in more clients. It also features automation of several tasks that can be customized as per the need.
10. Social Pilot
It is a simple yet powerful tool to handle social media tasks with ease and efficiency. It is a hot favorite tool in agencies because this tool enables them with a client management feature.
The tool is also great to use if you want to search for relevant content. This is an affordable tool with amazing features, including white-label reports.
11. MavSocial
Seeing is believing. MavSocial firmly believes in this saying and has designed its tool with the main focus on visual content. The tool offers a search engine from where you can find millions of stock photos.
Another feature of this tool is the stunning multimedia library that helps you easily manage, edit, and use your media content. Certain automation features are also available.
12. Crowdfire
It is free software and is best for social media influencers, small businesses, and bloggers. The tool enables you to manage, create, post, and schedule your content on different social media platforms, including your shop website.
Furthermore, it can create an update post on all your social media accounts if you update your shopping website, which is simply great!
13. Post Planner
Post planner has been designed to deal mainly with designing the perfect calendar for your posts, creating posts regularly, and finding content that will engage people. You can easily schedule your posts and also organize them according to the content plan.
14. Later
Later is a little different from other social media management tools and mainly focuses on Instagram. It will help you manage your Instagram posts and all tasks related to them. It can also manage other social media platforms.
Among its amazing features is a visual content calendar that allows easy access and organizing of your multimedia and schedules them for posting. You can also link and manage your shoppable Instagram feed or website.
15. Sprinklr
It is a social media management tool designed specifically for enterprises that are serving a huge audience. It helps large businesses to connect with their customers and encourage and facilitate team collaborations.
The effective connection between customers and businesses was never this easier; Sprinklr provides the magic relationship between the companies and customers needed to improve business services.
Conclusion
Social media is a great medium for marketing, but the numerous tasks to be completed in a short period can become overwhelming.
Using the different social media management tools can help smoothen and ease the workflow and also prove beneficial in developing the right marketing strategy.
Read Also: