The word FREE always excites us!
Also, when this free package helps in increasing sales and rank of a website,  it becomes a cherry on top. Free SEO tools are a blessing from heaven for content writers and website owner's specifically.
If you are looking for free SEO Tools then you have landed on the right page.
This article has the best go-to list of Free SEO tools. They are effective, productive, and most importantly, absolutely FREE.
What are SEO Tools?
Though most are aware of SEO, I will still like to highlight it for those who are new to it.
Search Engine Optimization or SEO is how you increase the chances of your Web page being placed higher on a search engine.
Subsequently, SEO tools probe the potential of your content to be in the top searches. It provides data on how well your website will do in comparison to others.
The Top 20 Free SEO Tools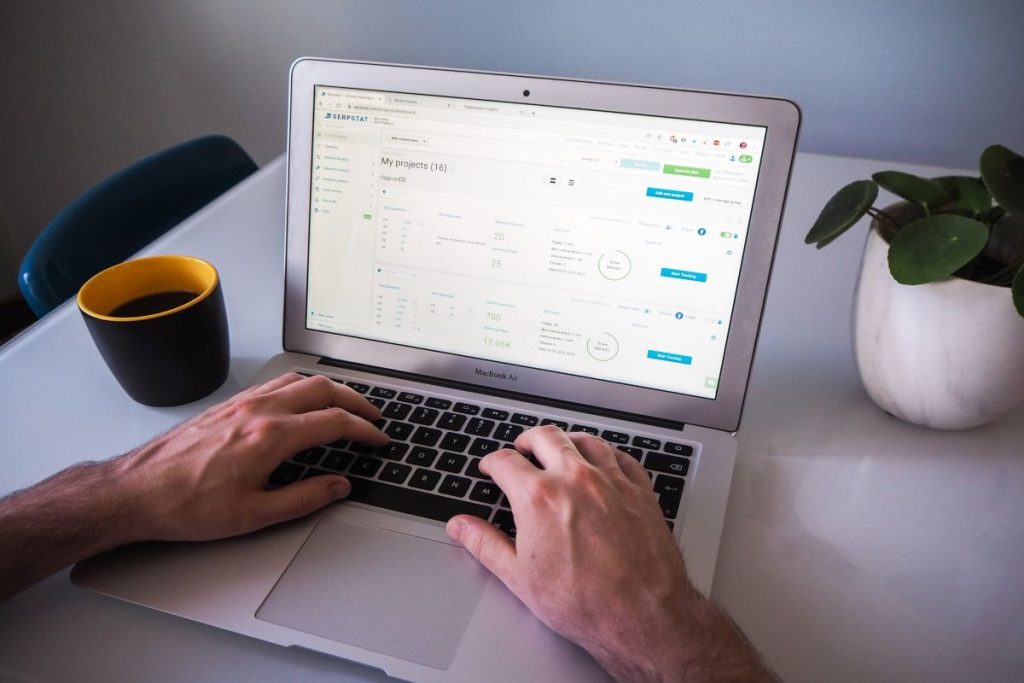 Surely, there are various Free SEO tools available. However, we have curated a list that we believe are worth plunging into. We believe they serve the purpose perfectly and help you make your website amongst the top searches.
To make it easy for you, these tools have been arranged by their SEO function.
WORDPRESS
1# Yoast SEO
The website is amongst the most installed ones when it comes to WordPress SEO. It helps in providing structure to the data by letting you set Meta descriptions, titles, etc.
Yoast is a beginner-friendly website that resolves technical issues automatically. The multi-page and tabbed settings without a doubt do a better job than other plug-ins.
RESEARCH
2# Wappalyzer
Wappalyzer tops as an SEO favourite in the research domain. It helps identify the technologies a website works on. You may add it either to Google Chrome or Firefox for help.
Not only does it track a website but also provides complete technical analysis and insights. Furthermore, it offers assistance in website monitoring and offers APIs to interact with the system.
3# BuzzSumo
You will surely enjoy using BuzzSumo as it helps in optimizing the content through strategic planning and marketing.
The Chrome extension provides accurately estimated information regarding the social shares of certain content.
Although most of the services are not free, you can still explore top data that is trending. The content analyzer can work with various languages os that is another plus!
Lastly, it helps in monitoring competition which helps you make your website better.
MULTI-TOOL
4# Sheets for Marketers
It is not an SEO tool specifically, but a site with over 100 templates to perform various tasks. From site analysis to keyword research it provides almost everything.
The Google sheets are free and allow site auditing, scraping, comparing data, and much more. Undoubtedly, it is one the most favourite of many.
5#  Chrome DevTools
The availability of multiple tools is what makes this Free SEO tool special. You can perform different tasks including On-page SEO, JavaScript auditing, etc.
 It is perfect for high-end projects mostly preferred by those involved in web development.
Chrome DevTool is very convenient and easy to use. The accurate display makes it usable on even a mobile phone.
LOCAL SEO
6# Google Review Link Generator
This Free SEO tool by Whitespark is user friendly. It helps beginners in solving the simplest problem or confusion.
From something as basic as sharing a URL with people for google review to something very complex, this tool does it all for you.
Moreover, the link generator allows the ranking of the review to make things less complicated.
7# Moz Local Online Presence Tool
I am sure like everyone else you are also eager to know the secret of landing first on search results.
Moz local helps you with that. It shows how consistent and visible your business details are online.
It covers all local and international search pages including Google Chrome. Surely, this website helps you in identifying your weakness and strength to work on them.
KEYWORD RESEARCH
8# Answer The Public
Keywords make the content compatible with others and increase its chances to be in the top searches. Answer The Public, thus, aids in finding keywords to add to your text.
Whether  it is creating a list of questions from a single keyword or adding it to the text, this tool surely comes in handy.
9# Keyword Surfer
As an alternative to websites that are not free anymore, Keyword surfers serve the best. It is quite famous among the SEO community and is recommended widely.
You can add the Free SEO tool as an extension to your Chrome and get keywords along with your Google search.
ANALYTICS
10.    Bing Webmaster Tools
Along with the various tools, Bing Webmaster also offers a great range of website analyses. It scans your entire website and provides complete analytical data regarding it.
In addition, the Webmaster has features like crawling data, keyword reports, and research. All of this helps improve the performance of your content online.
11# Enhanced Google Analytics Annotations
Scared of the client questioning you regarding their website SEO?
Well, then this tool is the best for you. A lot of times the traffic on the website decreases because of Algorithm updates on Google.
This SEO tool gives you extra information regarding the algorithm. Thus, you are always updated of the changes within.
Subsequently, you can make the content compatible to improve traffic considering the updates.
SITE SPEED
12# GTmetrix
Many website optimizers prefer using this Free SEO tool to test the speed of their webpage performance. Along with the speed test it also analyzes the historic data of every page.
Accuracy and reliability are the two things it is known for.
13# Speed Monitor.io
Even though this tool looks too good to be true, it surely is our favorite. In case you do not want to test the speed of your website manually, this tool will do it for you. It also saves the results automatically.
Through the use of Lighthouse data, it tracks everything and stores it so that you can view it later. It also allows you to add the option of auditing and tracing competitors.
The best part?
All of it is totally free!
ON-PAGE SEO
14# Rich Results Test
Just like the name, this Free SEO tool analyzes and tests.
It reviews and passes the webpage. with this tool you can gauge if your page can make it to the top results of Google.
It is an above standard website that also includes images and non-textual content. This scheme helps in improvising the data and to validate it for the rich results of search engines.
15#    Tag Manager
This tool allows you to add tags such as google analytics into the HTML.
Moreover, it offers advanced features like marketing, site analysis, and content tracking, etc. You may also change the tags without changing the site code. This in return, makes your website more prominent and improves its ranking score.
MOBILE – SEO
16# Mobile-Friendly Test
Let's be real, people prefer visiting webpage's from their mobile phones, thus, it is important to make websites mobile-friendly.
Being mobile-friendly is a plus point in the ranking of any website and serves as a bonus.This Free SEO tool, thus,  reviews your page and tests whether it meets all requirements of being mobile friendly or not.
17#    Mobile-First Index Checker
When it comes to viewing a website on a mobile phone, things are different. From the layout to the options display, everything varies a little. Thus, it is important to match the website on both sources.
The Mobile-First Index Checker is considered to be the best Free SEO tool for this purpose.
LINK TOOLS
18# Backlink Checker
Many people do not know that Backlink Checker by Ahrefs is a free site for SEO.Even though it's a free tool, there are still certain features that are only available on its premium version.
Nevertheless, it is a quick tool that comes in handy when you need to check links or carry out SEO on a reasonable budget.
INDEXING / CRAWLING
19# Screaming Frog
It is a popular Free SEO tool in the community for crawling web pages. The site lets you get 500 URLs per crawl which makes it ideal for smaller projects.
Screaming frog audits data through its advanced features in a blink of an eye. This consequently improves SEO within seconds.
Along with analyzing Meta descriptions and titles it also finds errors and weaknesses.
20# Link Redirect Trace
Similar to other Free SEO tools it is also available as an extension for Google chrome. It provides details about the basic link, HTTP, robots.txt, and much more.
The best thing about it is the feature to save screenshots which makes it much more useful and handy.
This list has helped us on our website and we are sure these will help you too. However, make sure to play around with these tools before you start using them professionally.
Even though each of these SEO is a pro, you would still need to see which ones suit your needs best. Practice over a few and see which one serves your purpose best.
We would love to hear from you on these tools. Drop down a comment below of what you think of these FREE SEO tools.
Read Also:
For more similar tips and contents, feel free to visit SmallBizProducts.